Professional Business Cards Printing Dubai
Welcome to Creative Eye Adv, your premier destination for professional business card printing in Dubai, UAE. Our extensive experience and dedication to excellence have established us as the go-to printing partner for businesses across the region. We deliver top-notch digital printing services tailored to your business needs from Dubai to Sharjah, Abu Dhabi, and Ajman.
Creating an eye-catching business card can impact your clients. At our Creative Eye Advertising company in Dubai, we understand the importance of retaining customers. That's why we offer printing services in Dubai that meet but exceed your expectations. Our team of skilled professionals combines creativity, attention to detail, and the latest printing technology to deliver business cards that truly reflect the essence of your brand.
Best and Cheap Visiting Cards Printing In Dubai and Abu Dhabi
Regarding printing visiting cards, we pride ourselves on being the best and most affordable printing company in Dubai and Abu Dhabi. Our commitment to excellence goes hand in hand with our dedication to providing cheap business card printing solutions for businesses of all sizes. Our competitive pricing structure reflects our belief that high-quality printing should be accessible to everyone.
Our team of experts understands that every business has its own set of requirements and budget constraints. Whether you are a startup, a small business owner, or a corporate entity, our professionals work side by side with you to tailor our services to your needs. With Creative Eye Adv, you can have peace of mind knowing you are receiving the best value for your investment.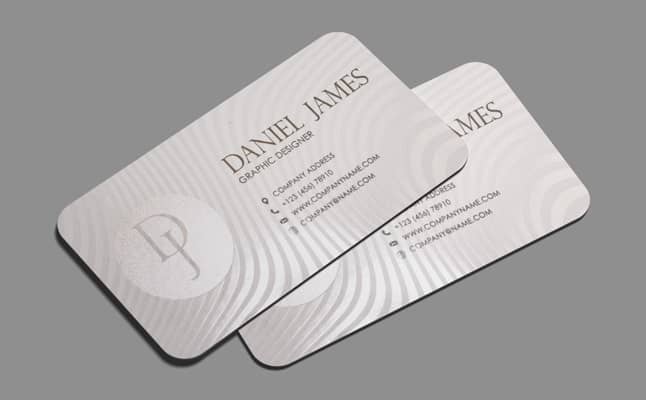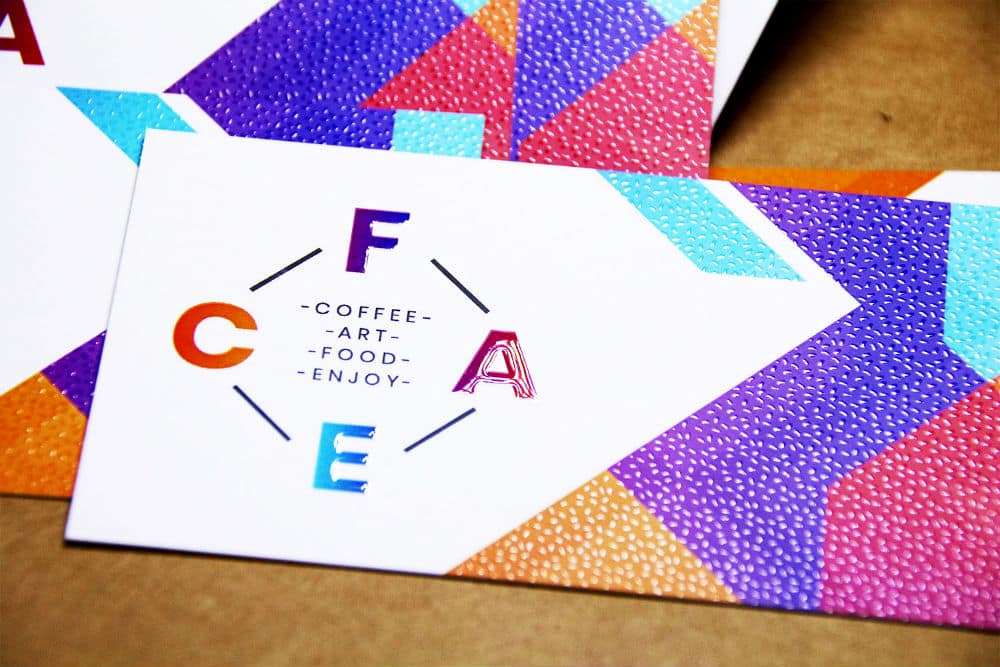 High Quality and Quick Print Business Cards
We are passionate about delivering business cards of the highest quality. Our meticulous attention to detail and state-of-the-art printing press equipment ensure that your cards make a powerful impact. From choosing the right paper stock to selecting the perfect finish, we pay close attention to every aspect of the printing process.
We understand the importance of time in business when it comes to efficiency. That's why we have streamlined our operations to offer quick print business cards turnaround times without compromising quality. Our efficient processes and dedicated team enable us to deliver your business cards promptly, so you can start making meaningful connections with confidence.
CreativeEyeAdv Innovative Designs For Your Business
 We fabricate your ideas into thoughts. Our Designer create design, customize, print and get results beyond expectation. A well-designed business card helps make a lasting good impression on new business associates and clients. Here are the best business card printing services for making polished cards, even on a budget.
CreativeEyeAdv takes pride in getting creative designs for the clients. From a business card to Company logos, our expert professional designing team designs a copy of what is in your mind. CreativeEyeAdv is best company for Business cards printing in Dubai.
Customizable Business Cards
We specializes in offering customizable Business Visiting Cards. It can be made with the paper material of your choice & special effects can be added. From choosing the perfect colors and fonts to incorporating your logo, we ensure that your business cards are truly personalized.
We are #1 company for Business cards printing in Dubai. Customer Satisfaction is always our prime priority; CreativeEyeAdv ensures highest quality in business card printing and best online services provided to make your level of satisfaction to the peak.
Visiting Cards Specifications
Elevate your brand with our best visiting cards printing services. Each order is tailored to the individual's specifications and details without compromising quality and standards.
High Quality
Using quality materials demonstrates our commitment to quality. We print your business cards on premium 350 to 400 GSM paper, ensuring durability and a luxurious feel. This attention to detail ensures that your cards not only look professional but also leave an impact on recipients.
Business Card Size and Dimensions
Our business cards adhere to the standard size used in Dubai, and the dimensions of our cards are 50mm in length and 90mm wide. This ensures compatibility with cardholders, wallets, and other everyday accessories. Rest assured; your cards will have the ideal dimensions to fit seamlessly into any professional setting.
CMYK Full Color Printing
Color plays a crucial role in capturing attention and conveying your brand identity. Our CMYK full-color printing process achieves vibrant and accurate color reproduction. This allows your business cards to showcase your brand's distinct colors and visual elements, creating a cohesive and professional look.
Optional Finishings
You can enhance the quality of your business cards by adding our optional finishing services. We offer a range of enhancements, including 3D spot UV, foiling, die-cut designs, and more. These finishing touches add sophistication and uniqueness to your cards, ensuring they stand out.
Same Day Business Cards Delivery | Conditions Apply
We realize that there may be times when you require business cards urgently. Therefore we offer same-day printing and delivery services. Get your cards in your hands within 24 hours. To avail of this expedited service, please ensure the following conditions are met:
The final draft of the business card design is provided in Vector PDF, EPS, or AI format. These formats ensure optimal print quality and compatibility with our printing systems.
The final digital draft of the business card design is approved before 11 am. Timely approval allows us to proceed with the printing process without delay, ensuring that your cards are ready for delivery as quickly as possible.
For deliveries outside of Dubai, additional shipping time of a day is required. We strive to provide efficient delivery services across the UAE, but factors such as distance and logistics may impact the exact delivery timeline.
Important Considerations Before Placing an Order
We want your business card printing experience to be seamless and successful. Before finalizing your order, please take note of the following essential considerations:
Data must be provided in CMYK format: To ensure accurate color representation, please provide your data in CMYK format rather than Pantone, spot, or RGB colors. Our printing process relies on CMYK to achieve the best results.
Automatic conversion of data: If data is provided in a different color format, we will automatically convert it to CMYK. While we strive for accuracy, slight variations may occur during conversion. We recommend reviewing a printed proof before proceeding with the full print run.
Color variations: Please note minor color differences between the on-screen representation and the final printed product. Screen calibration, lighting conditions, and paper characteristics can affect color perception. We aim to deliver the best color match, but minor variations are possible.
Accurate data provision: Providing accurate and carefully reviewed data for your business card design is crucial. We cannot be held responsible for reprinting due to errors in the data provided. We strongly recommend thoroughly proofreading all text, contact information, and design elements before submitting your order.
At Creative Eye Adv, we deliver exceptional business card printing services in Dubai, UAE. Our commitment to professionalism, attention to detail, and efficient processes ensure that you receive high-quality cards that make a lasting impression. Place your order today and experience the difference our expertise and dedication can make for your business.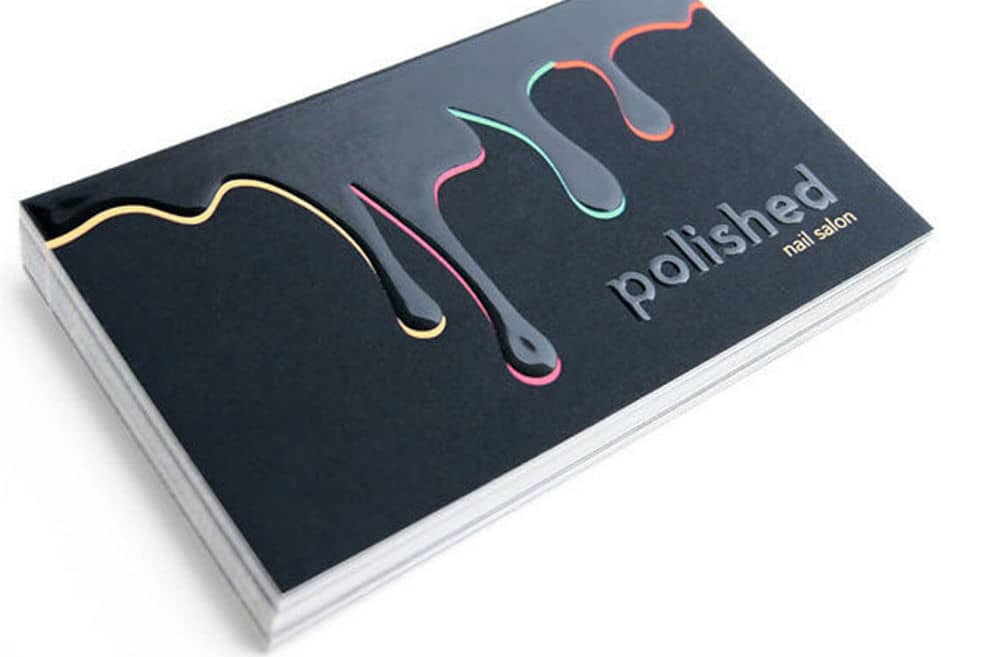 3d Sport UV Business card
Smooth, reflective shine
Top notch styles
Fast Delivery
Textured Business Cards
Textured paper stocks
long-lasting impression
Sensational quality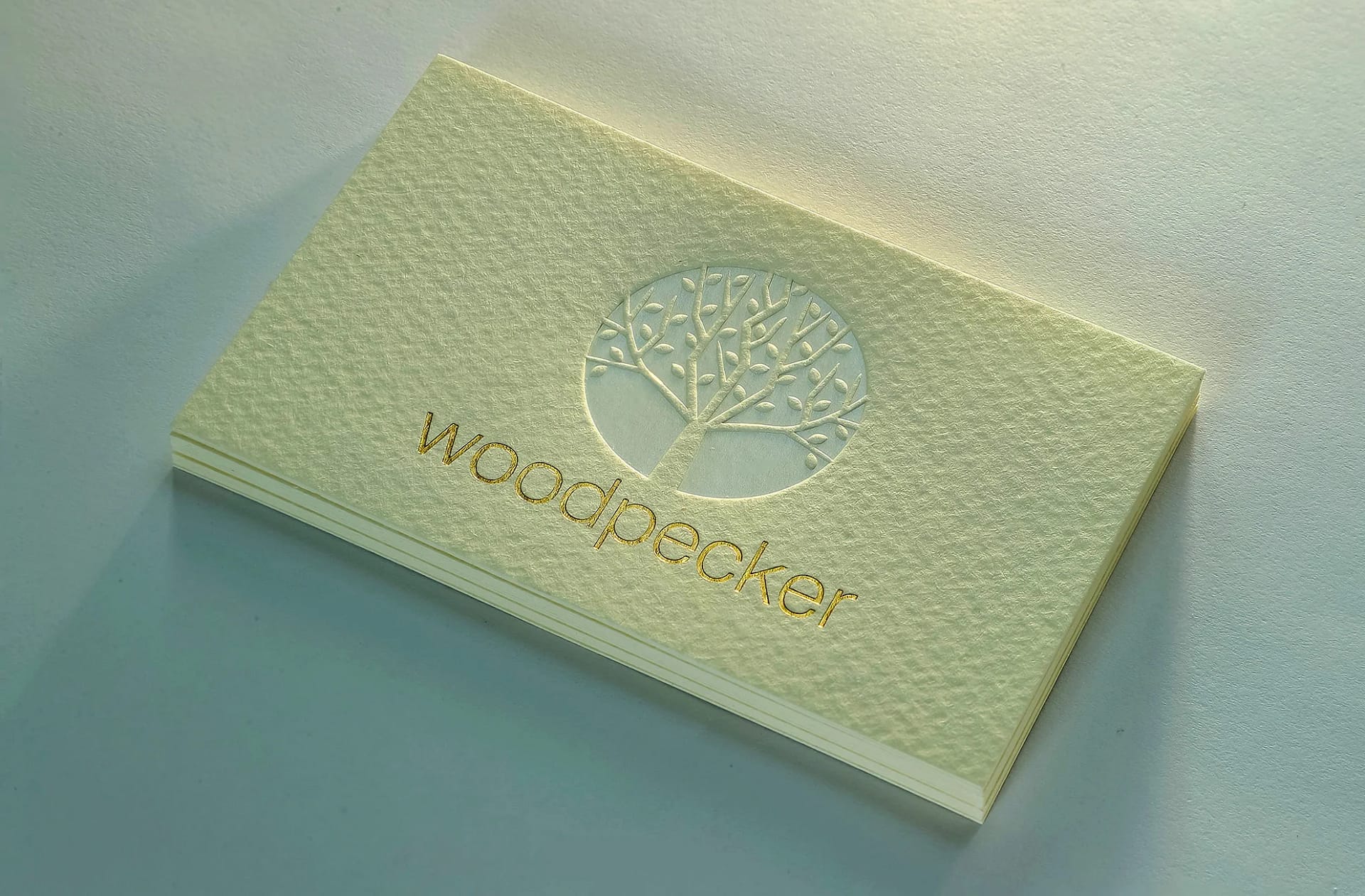 Embossed Business Cards
Attention grabber
Visually elegant & graceful
Simple & Classic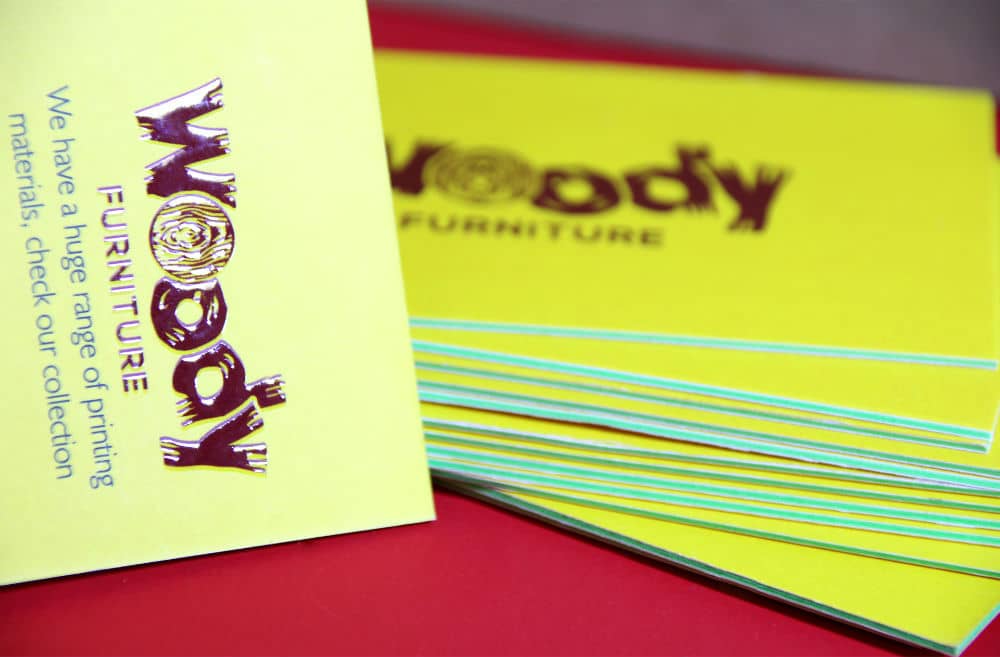 Sandwich Business Cards
Extra thickness with a lasting impression
Extremely solid and versatile
Outstanding color combination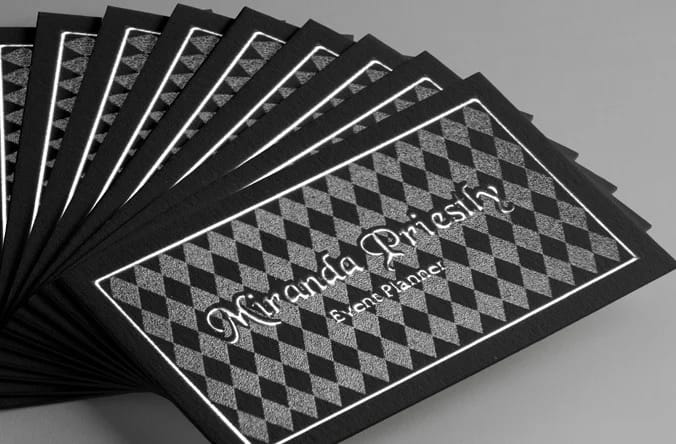 Digital 3D Foil Business Cards
Smooth, reflective shine
Top-notch styles
Fast Delivery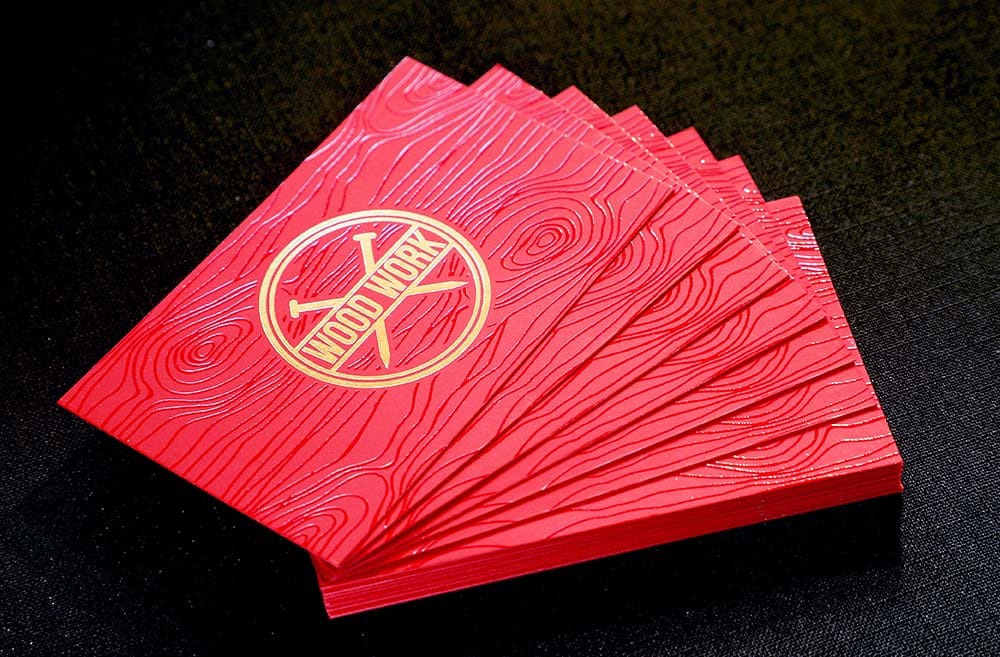 Foil Business Cards
Irresistible Smooth Finish
Dramatic rich effect
The vibrant and warm glow
Folding Cards
Twice the space
Easy hand-folding option
Great way to present more info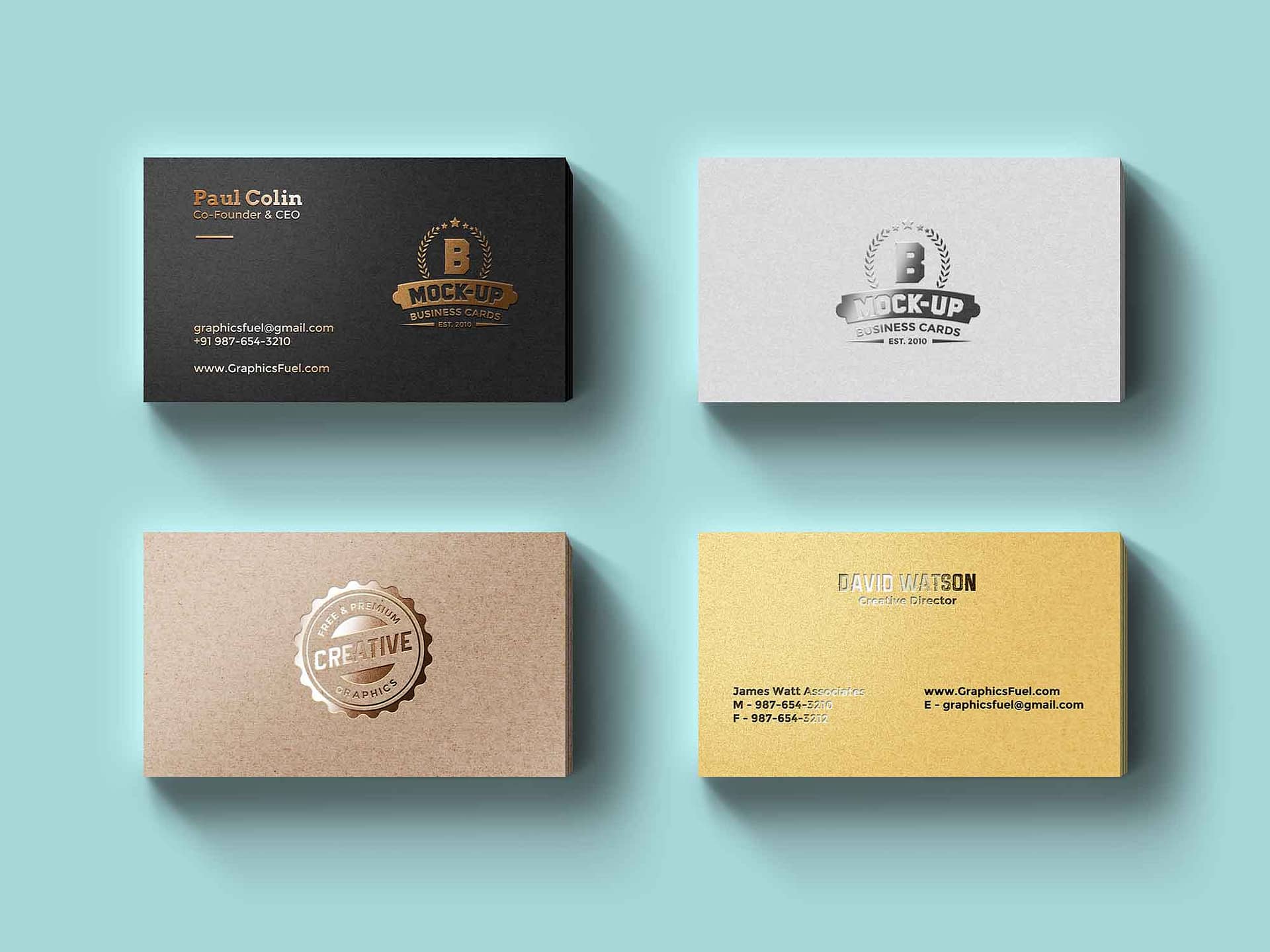 Metallic Printed Business Cards
Premium stock with stunning quality
Protected surface by lamination
Delivery in one business day